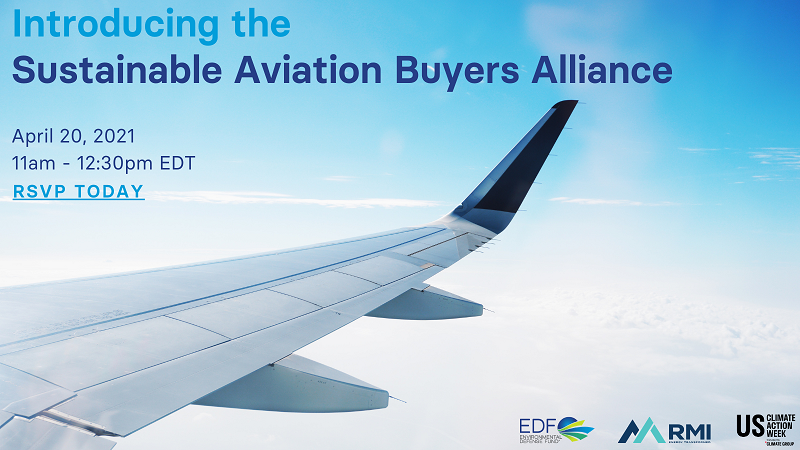 Introducing SABA, the Sustainable Aviation Buyers Alliance
Environmental Defense Fund (EDF) and RMI have brought together a group of climate leading companies committed to creating the system needed to unlock demand for sustainable aviation fuel (SAF) globally to reduce aviation emissions, while driving vast new clean energy jobs and creating new revenue sources for farmers.
Building on pioneering work under the International Civil Aviation Organization (ICAO) and the World Economic Forum's Clean Skies for Tomorrow coalition, SABA will prove the concept of a robust SAF certificate system, opening SAF investment to climate leaders globally and supporting airline efforts to increase SAF uptake. SABA members will drive impact by aggregating their demand for SAF certificates and providing incentives for increased SAF production.
Please join RMI, EDF and SABA's Founding Member companies during US Climate Action Week for this SABA launch event where we will discuss SABA's plan to accelerate the path to net zero aviation. A US administration official will join to share their views on SAF's role in global climate solutions and how SABA can support administration efforts to scale SAF.